My Oulu: Warm colours, ancient traditions and sustainability – a young Iranian designer seeks to enter a Nordic market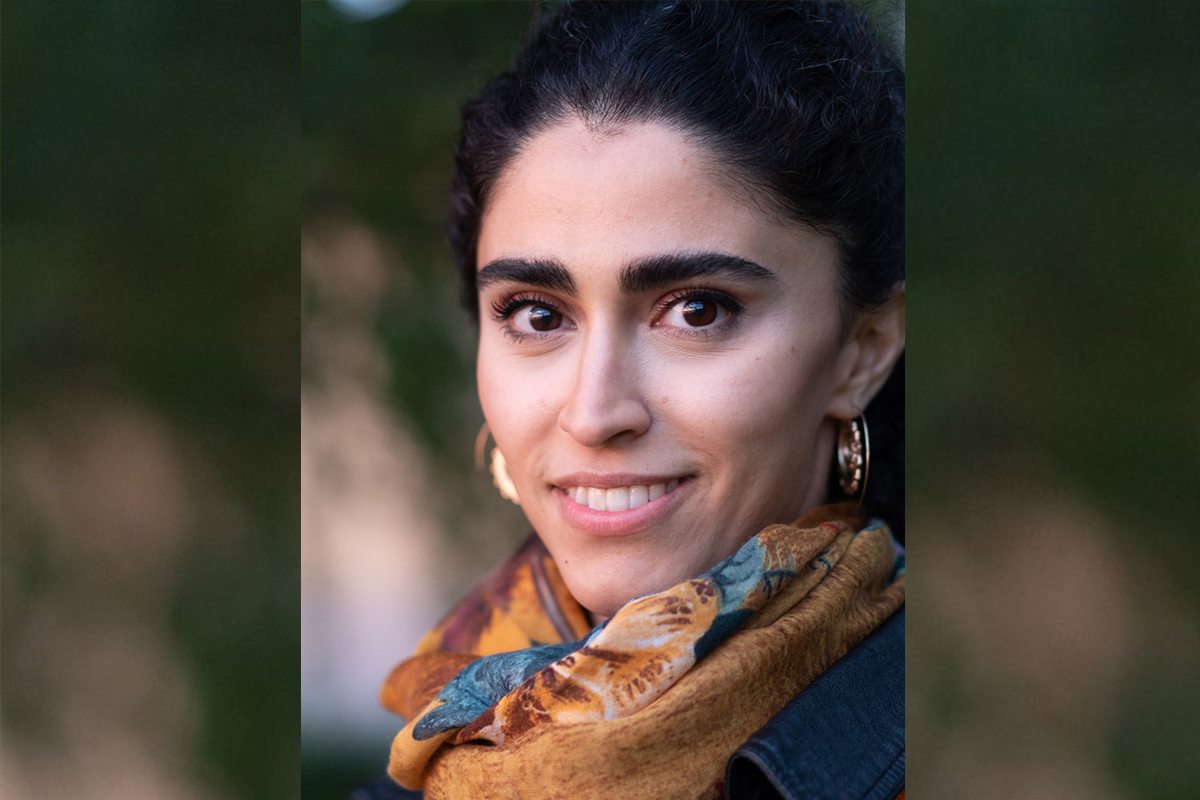 Pegah Sabeti's company designs clothes and upcycled bags made from Persian rugs. Photo: Pegah Sabeti's photo album
Her style is definitely artsy, making her stand out in Cafe Rooster's lunchtime crowd. She is wearing an electric blue jumper and a bright yellow mini skirt with matching box-fresh yellow trainers. Her look is complemented by large earrings shaped from real pomegranates.
"My thing is art: everything connected to art really touches me," Pegah Sabeti, 32, declares when we meet.
Sabeti had a business idea and went to BusinessOulu to see if they could help make it happen.
"They did – and in August 2020, I started my company, Unity & Plurality, an online shop selling upcycled products," she recalls.
The company designs bags and clothes. Each bag is unique: only one is made of each design. They are made by women in Iran using handmade Persian rugs and carpets. Sabeti has contracted them through a company that helps find jobs for up to 30 vulnerable women and girls.
"Most are single mothers or single women who look after their families," Sabeti explains.
A mission to save the planet
"My brand vision is to be ethical and ecological. I do not use new materials. Almost everything is upcycled," says Pegah Sabeti.
She became more environmentally-conscious after moving to Finland. She has learned more about climate change and decided to live sustainably.
"I am working with people in Iran to raise awareness of issues related to climate change. People are becoming more and more aware, but there's still a lot more work to be done," she says.
"Many people think that second-hand is boring. I am on a mission to change that perspective, telling people that recycled products can be fun and fashionable. I also want to bring more colour to Finland, and as my business grows, to other Nordic countries and the rest of Europe. I am doing my best to co-operate with people in Iran and make partnerships to develop fashion in ethical and ecological ways."
As part of that drive, Sabeti has started collaborating with an Iranian woodcarver who makes jewellery from leftover wood and two women who create jewellery from unusable Persian carpets and German silver. She hopes to sell their products in her web shop in the near future.
How is the business going?
"My business is going okay. I have used a start-up grant to get going but I believe business will soon gain momentum," Pegah Sabeti says.
"The economic downturn during the pandemic resulted in falling sales everywhere which did not make things easy," she adds.
"On top of that, transferring money between banks in Finland and Iran is very complicated at the best of times – slowing down the purchase of materials and paying subcontractors."
Running a business has been a steep learning experience – especially marketing.
"I have decided to go with the flow to make the market happy and started to include Finnish elements in my designs," she teases with a cheeky smile.
Lue myös