My Oulu: Oulu's style, together with its northern people, appeal to football coach Ricardo Duarte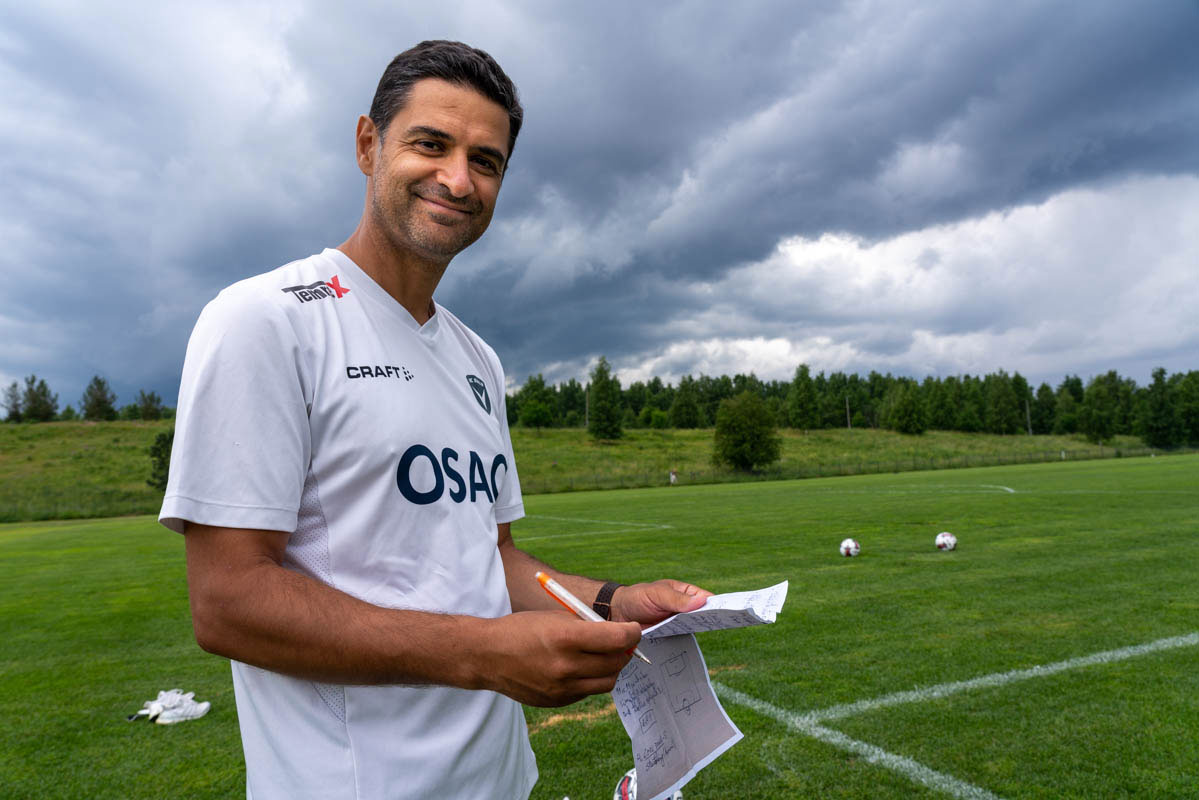 AC Oulu's head coach, Ricardo Duarte, has also worked at the University of Lisbon as an assistant professor in the football training programme. Pics: Kari Arontie
AC Oulu head coach Ricardo Duarte admits that there is something in common between the Finns and Portuguese: both nations are located at the edges of Europe.
'Both the Portuguese and Finns live as if they're somewhat isolated, far from the main metropolises of Europe. For example, with regard to football, there's a way of speaking – a little odd – that refers to European and Finnish football as if they're two different things,' Duarte marvels. 
When Duarte is asked about the duration of his coaching contract (two years and one reserve year), he says that even the thought of leaving Oulu bothers him.  
Duarte finds the nature that extends everywhere in both Oulu and Finland generally appealing.
'Finland and its lush greenness – even the forested areas of Helsinki – feel like home, because I spent a lot of my childhood in the countryside,' Duarte notes. 
The people here also have appeal. As a person from northern Portugal, he finds them reliable and genuine, in the way of the north.
Career plans coincided in Oulu
You can hear from what Duarte says that Oulu, in just a year or so, has become a truly dear place to him. His family – his wife and two daughters – also reside in the city, and they find it wonderful as well.
'I would've had the opportunity to start coaching other Veikkausliiga (Super League) teams as well, but after listening to (sports director Markus) Heikkinen in an interview, I became convinced that his development-oriented vision coincides with my career plans. I want to work in an environment where people have an urge to develop.'
Before Oulu, Duarte coached in Helsinki as the head coach of IF Gnistan. Before that, he worked as a training manager of the Finnish Football Association, an assistant coach at the Vaasa Football Club, and a coach with the Portuguese Vitoria FC as well as with the Moroccan U21 national team.
Duerte has also worked at the University of Lisbon as an assistant professor in the football training programme. He emphasises that currently in Portugal football coaches are trained on the university level.
Not setting unreasonable goals
AC Oulu is now playing for medal positions in Finland and is in Veikkausliiga (the Super League). Duarte's coaching philosophy is human-oriented
'Before setting requirements, we've got to encourage and look after each player – which is actually quite a demanding task. It isn't possible to keep everyone 100% satisfied the whole time, but we always do our best with the benefit of the team in mind.'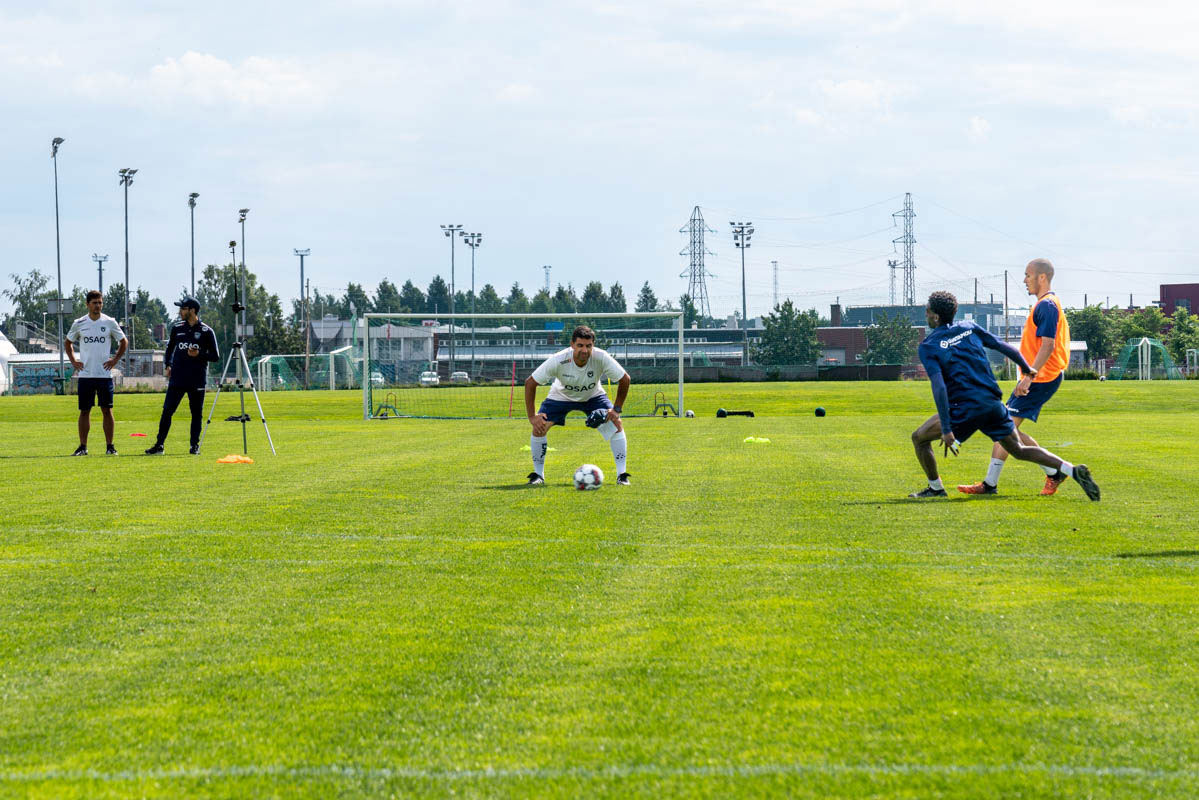 'It has to be understood who can play together', says AC Oulu's head coach, Ricardo Duarte.
Duarte states that the order of events is this: first comes the person, then the player.
'Human relationships are in a critical role. There's a person behind every player and there are group dynamics right in the centre. For example, it might be that the players get along well in their private lives and they're good mates, but on the football field the situation changes. It has to be understood who can play together. As a coach, I also have the sorts of players I seldom talk with, but it's OK. The interaction depends on the player and the person: some need more contact, guidance and communication than others.'
Duarte emphasises that he does not set unreasonable goals.
'It's easy to talk and promise goals, but only actions are decisive. I pay the most attention to the process: what we do in everyday training.'
Nor is the process changed, according to Duarte, simply because the team occasionally loses.
Better conditions for football
Duarte calls for better conditions for football in Oulu as a whole – for example, with the club's new stadium project.
'We're playing now on the highest level, and it's wrong that we're forced to play important matches in Vaasa, for instance, because the grass on the Raatti field doesn't last,' Duarte points out.
And last but not least: Duarte's bet for the champion.
The FIFA World Cup will be held in November in Qatar. Duarte's hope, naturally, is a victory for Portugal, but he reckons that this time it may be Brazil's or Argentina's turn.
Lue myös