My Oulu: Youth emigration and food sovereignty are hot topics around the Arctic region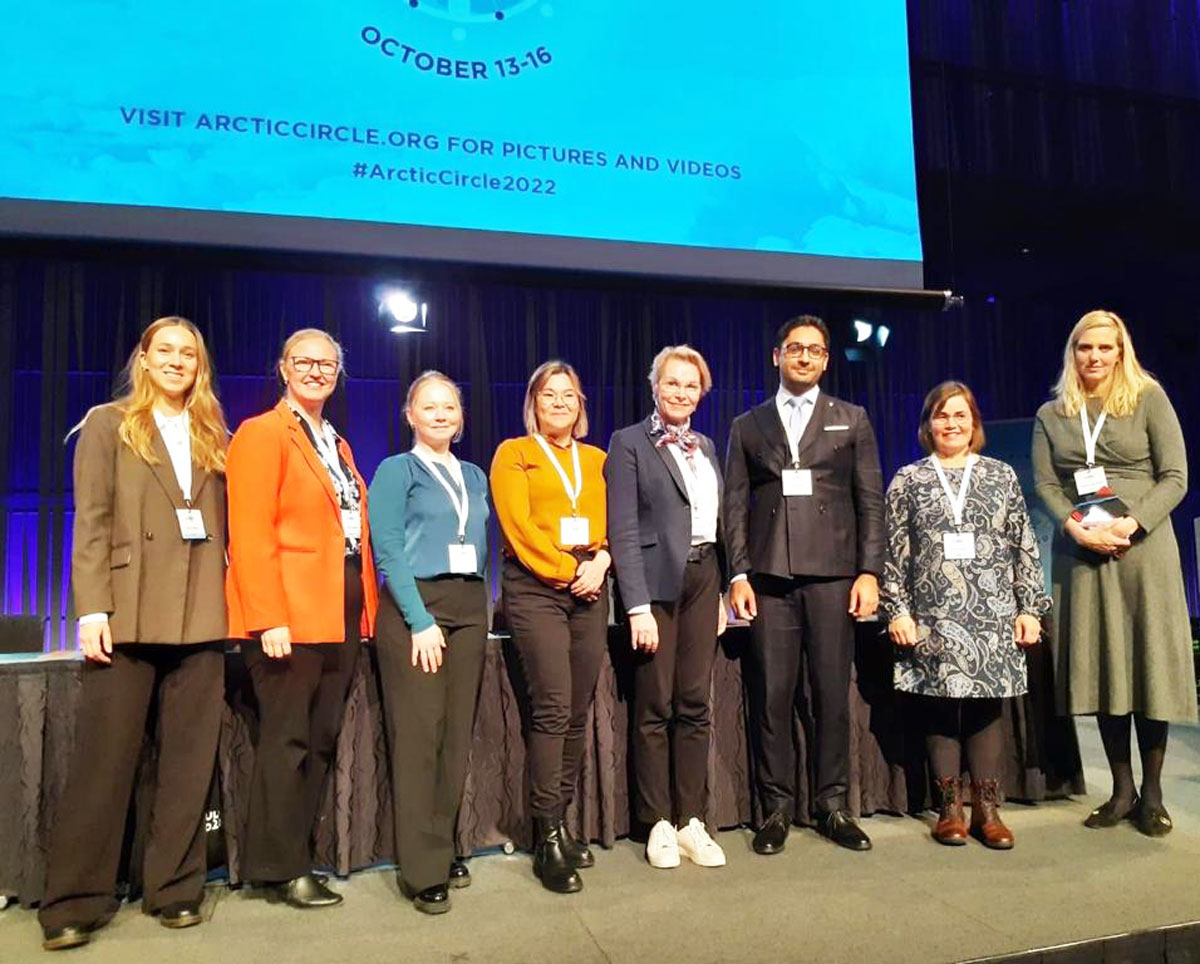 Laura Suorsa (left), Carina Sammeli, Patti Bruns, Avaaraq Olsen, Ulla-Kirsikka Vainio Daniel Smirat, Mirja Vehkaperä and Ásthildur Sturludóttir discussed how to prevent brain drain from the Arctic area and keep the municipalities appealing for the young people at the Arctic Circle Assembly in Reykjavík. Images: Anne Rännäli-Kontturi
Arctic Circle is the largest annual international conference in the Arctic, where more than 2,000 people from 60 different countries participate. Heads of government, ministers, members of parliament, civil servants, experts, researchers, entrepreneurs, business leaders, environmental activists and students gather up to Reykjavík, Iceland, to discuss about hot topics around the Arctic region. Oulu's delegation at the Arctic Circle consisted of the Chairman of City Board Mirja Vehkaperä, The Head of International Affairs Anne Rännäli-Kontturi, Oulu 2026 Arctic Food Lab – project team Niina Keränen and Laura Suorsa.
Suorsa got to participate Arctic Policy Hackathon about food sovereignty in the Arctic and panel discussion with the focus on youth in the Arctic – both sessions hosted by the Arctic Mayors Forum.
"It was super exiting to take part of the Arctic Circle! I got to take part of Policy Hackathon and panel discussion as representative of a young(er) resident from the Arctic region. We surely had interesting discussions in front of prestigious audience", Suorsa tells.
Where is the beef for the young people?
Arctic Mayors Forum's session Youth in the Arctic focused on how municipalities can remain attractive for youth in the region. How to prevent youth emigration and brain drain is an issue to be solved across the Arctic region.
Representing younger generation, Laura Suorsa (Oulu), Daniel Smirat (Luleå) and Patricia Johnson-Castle (Newfoundland and Labrador) provided opening remarks for the session.
"In my opening remarks I had three points, that I wanted to bring into discussion: how municipalities provide meeting places for the youth, activities, events, opportunities for hobbies – is there enough room for social encounters? How do young people find this information, is there enough communication addressed specifically to young people?", Suorsa starts.
"Secondly, how permissive small cities within the Arctic are compared to bigger, urban cities? Very often youth that doesn't feel to be mainstream citizen or belong to some minority, have found out very difficult to find their place in their home municipality and they moved to bigger cities where they feel that can be freely themselves", she continues.
Third point in Suorsa's opening remark is maybe the most vital one.
"It seems that the young people are always encouraged to move abroad or outside the Arctic region to study or to get working experience. From my experience I can tell that the work experience gained abroad is often more appreciated than the experience that you have got from the municipality you have always lived. How could municipalities message that the experience gained from there is as equally valuable?", Suorsa ponders.
Opening remarks were followed by a conversation with Mayors Carina Sammeli (Luleå), Ulla-Kirsikka Vainio (Rovaniemi), Ásthildur Sturludóttir (Akureyri), Mirja Vehkaperä (Oulu) and Avaaraq Olsen (Sermersooq).  Panel discussion was led by Patti Bruns, Arctic Mayors Forum Secretary General.
Food sovereignty from youth perspective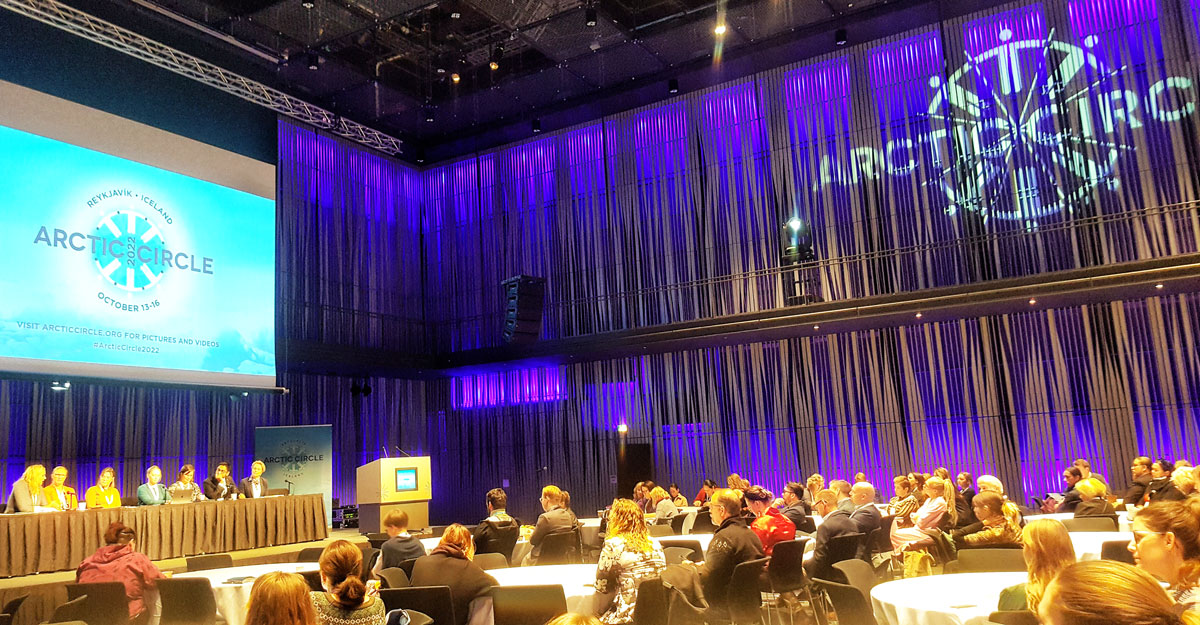 Suorsa got to participate Arctic Policy Hackathon about food sovereignty in the Arctic -session hosted by the Arctic Mayors Forum.  
"In hackathon we had 14 young people from different countries around the Arctic and our aim was to discuss and give policy recommendations from the youth perspective about food sovereignty", Suorsa explains.
Policy recommendations from the hackathon were under four different headlines: Use what you have, Take only what you need, Share what you have and Share what you know.
"Overall, the outcome of the hackathon was, that Arctic peoples should maintain their easy access to local and traditional foods and to be able to hunt, trap, fish, harvest and herd as it improves their quality of life and physical and mental well-being", Suorsa continues.
Arctic Policy Hackathon was arranged in collaboration with The Canadian International Arctic Centre and The Gordon Foundation, in addition to Arctic Mayors Forum.
More information about Arctic Circle Assembly. 
Lue myös