My Oulu: Sharmin Farah feels she has obtained "sisu" while living in Oulu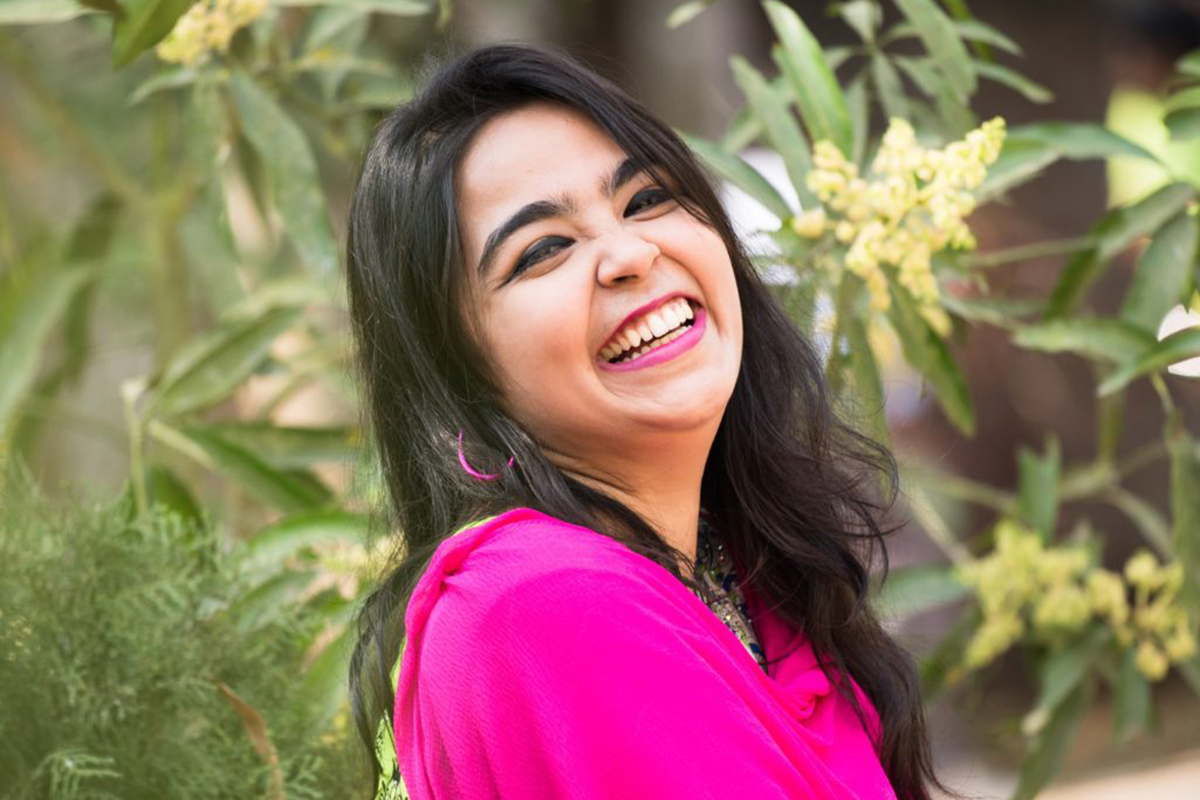 Sharmin Farah hopes that all companies in Oulu, and in Finland, provide opportunities for international talents. "We won't disappoint you!" Photos: Sharmin Farah's photo album
Why did you choose to come to Finland?
"I came here to study master's programme at the University of Oulu. My major was International Business Management.
While working as a teacher in Bangladesh, I searched for a good master's programme in Europe. I realised that Finland has the best education system in the world. Also, one of my friends told me that I should apply to the University of Oulu.
When I asked him why, he told me that Oulu Business School is the second-best business school in Finland and that Oulu itself is a family-friendly city where life is easy and relaxed and recreational opportunities are close at hand."
Where are you working?
"After graduation, I actively applied to several companies for a job. Oulu Talent Hub suggested to me that I should apply for the position of Marketing Manager at Visidon Company. I applied and after a great recruitment process, I got hired.
Now, I am working as a Marketing Manager at Visidon. This is my first professional full-time job.
At Visidon, I am responsible for digital marketing. I also collaborate with our Sales and HR team. I love my job because I learn new things every day and it encourages me to do better at work. Moreover, the multicultural and collaborative working environment motivates me not to be afraid to make mistakes and ask for help from others.
I have also worked voluntarily at AIESEC as a Vice President of Talent Management for over a year."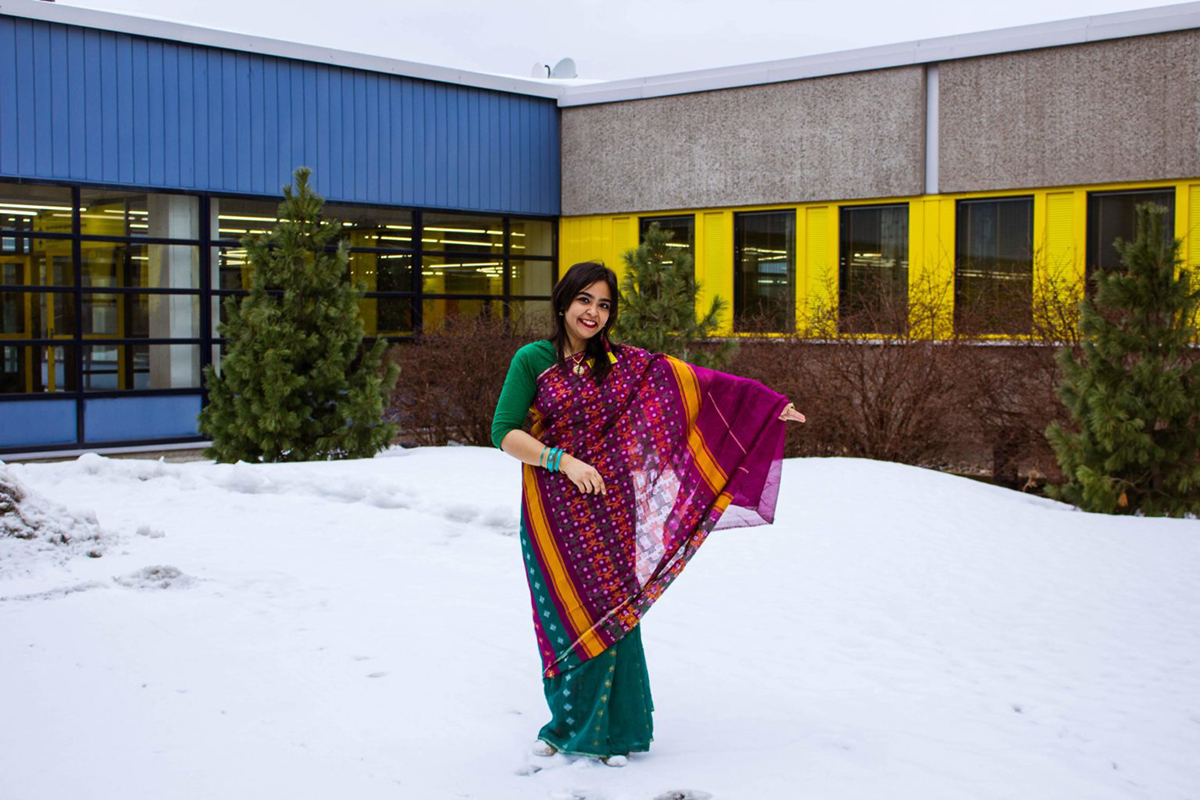 What do you think about Oulu?
"My first impression about Oulu was that it is a very quiet city. One can find only a few people on the streets, and people maintain much distance while waiting for the bus.
People are quite shy to initiate discussions. However, when a conversation starts, I feel like I am talking with someone from my home country. I feel comfortable and attached when we get into deep discussions.
Oulu is an active city full of culture. Several festivals and exhibitions occur throughout the year—food festivals from around the world, the Lumo Light Festival, concerts during the summer, and so on. In 2026 Oulu will be the European Capital of Culture, and I hope there will be more festivals to observe and celebrate.
In my spare time, I capture photographs and videos, ski, and travel. I knew about the Northern Lights while in Bangladesh. It was magical when I first saw it! I feel lucky to see the Northern Lights quite easily in Oulu. People from other cities are not always getting the chance to see it. This is the best thing to experience while living in Oulu!
I love Kuivasjärvi; it is close to my house and is a peaceful area here in Oulu. I can go for a walk in the winter or for a bike ride in the summer."
How do you describe your life at the moment?
"My life has changed significantly during the five years since I have lived in Finland. My journey has been a kind of rollercoaster ride.
I lost my father after I came here; he was always my inspiration. During that time, I was shattered. Since then, on some days, I am excited about my achievements, such as participating in different events – Social Storm, the festival of cultures, the Uarctic congress, and my graduation as well. Sometimes, I am frustrated – for example, when I had challenges with getting a real job. I have had so many jobs during these five years – newspaper delivery, berry picking, fundraising and cleaning. Though it has been a rollercoaster ride, I can say I am enjoying this journey.
Here in Finland, there is a saying that if one has sisu (inner strength), then one can handle any situation. I think I have already obtained sisu.
Anyone thinking of working and living quietly can move and work in Oulu. I feel life here is relaxed. Job opportunities are still a challenge for international students because of the language barrier and proper guidelines, but the working situation is improving year by year.
Also, I would like to request that all companies in Oulu, and in Finland, please provide opportunities for international talents. We won't disappoint you!"
Sharmin Farah tells her story on a video:
Oulu Talent Hub
– Oulu Talent Hub brings together and develops regional opportunities and services for international recruitment.
– Oulu Talent Hub offers talents, for example, contacts with local companies, matchmaking events and info sessions, company visits, a tandem model for internship programmes and career counselling. For Oulu Talent Hub, international talent is defined as international specialists, employees, researchers and students.
– Oulu Talent Hub aims to promote international talent employment to companies in the Oulu region and open up employment paths for international talent.
– Project partners are BusinessOulu, Oulu Chamber of Commerce, University of Oulu, Oulu University of Applied Sciences and Oulu Vocational College.
– The project is funded by The European Social Fund, ESF.
– Learn more about Oulu Talent Hub at oulutalenthub.fi.
–
Lue myös