My Oulu: Ojuolape Akinwunmi designs bold patterns in vibrant yellows, reds and greens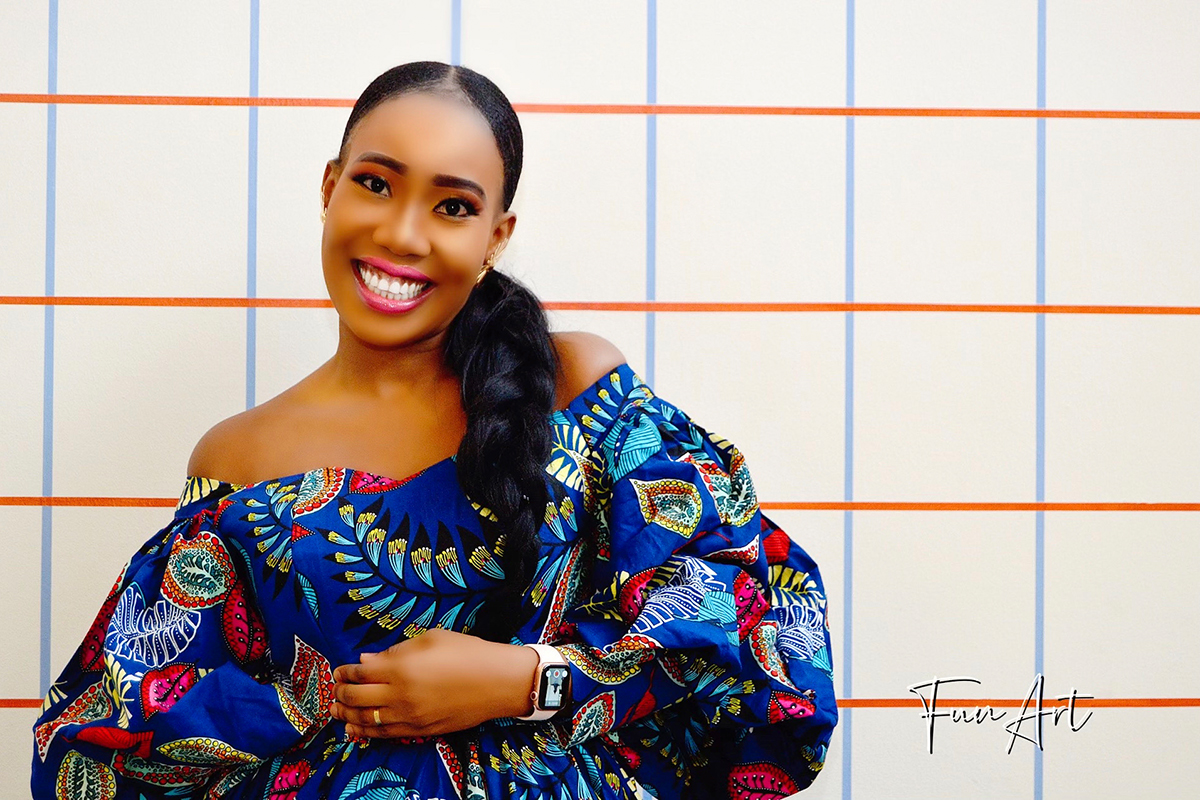 "I would like to see a product from Heybeautycollections in every home in Finland," says Ojuolape Akinwunmi. Photo: Fun Art
Ojuolape Akinwunmi moved from Nigeria to Oulu in September 2016. Her fiancé, now husband, was studying at the University of Oulu and she followed him to complete her Master's degree in international business management.  
Bursting with enthusiasm, Akinwunmi gets straight to the point.
"My goal is to build a fashion empire. I am passionate about business and fashion, and do not want to do anything that I am not passionate about."
How did it all begin?
"I was on maternity leave and started thinking there were not many stores here with colourful designs, except perhaps Marimekko. So why not start a business to sell African-Nordic fashion?"
She started by designing African clothes with a European twist and showed them to friends in Oulu. Encouraged by positive feedback, she wore her clothes at the university's Festival of Cultures.  
"People loved them. Everybody was telling me that wow, so beautiful," Akinwunmi recalls with a proud smile.
She approached Startup Refugees to set up her business, Heybeautycollections, and creating a website featuring her products in August 2020.  
Building a socially responsible business  
"Business is going fine, but Oulu does not provide a big enough market, so the aim is to expand throughout Finland," she states with complete confidence.  
Akinwunmi makes her designs in Finland and clothes are produced by a team of five female tailors in Nigeria.
"I buy the fabric in Nigeria and the neighbouring countries and send it to them," she explains.  
"The idea is to give something back to society by using my privileged position here. I want to give back. I hope to work with tailors in other African countries in the future."
Akinwunmi is on maternity leave and only works for a few hours at weekends while her husband looks after their daughter Delight, 3, and baby Desire.  She hopes to resume working for the business in a few months' time.
"African fashion is doing so well in the US and the UK and I am telling myself that we can also succeed here," she says.  
"There is not a lot of competition in our Finnish market and I think we will be here for a long time. I would like to see a product from Heybeautycollections in every home in Finland."