My Oulu: Nuns in Oulu are charmed by the simplicity of local living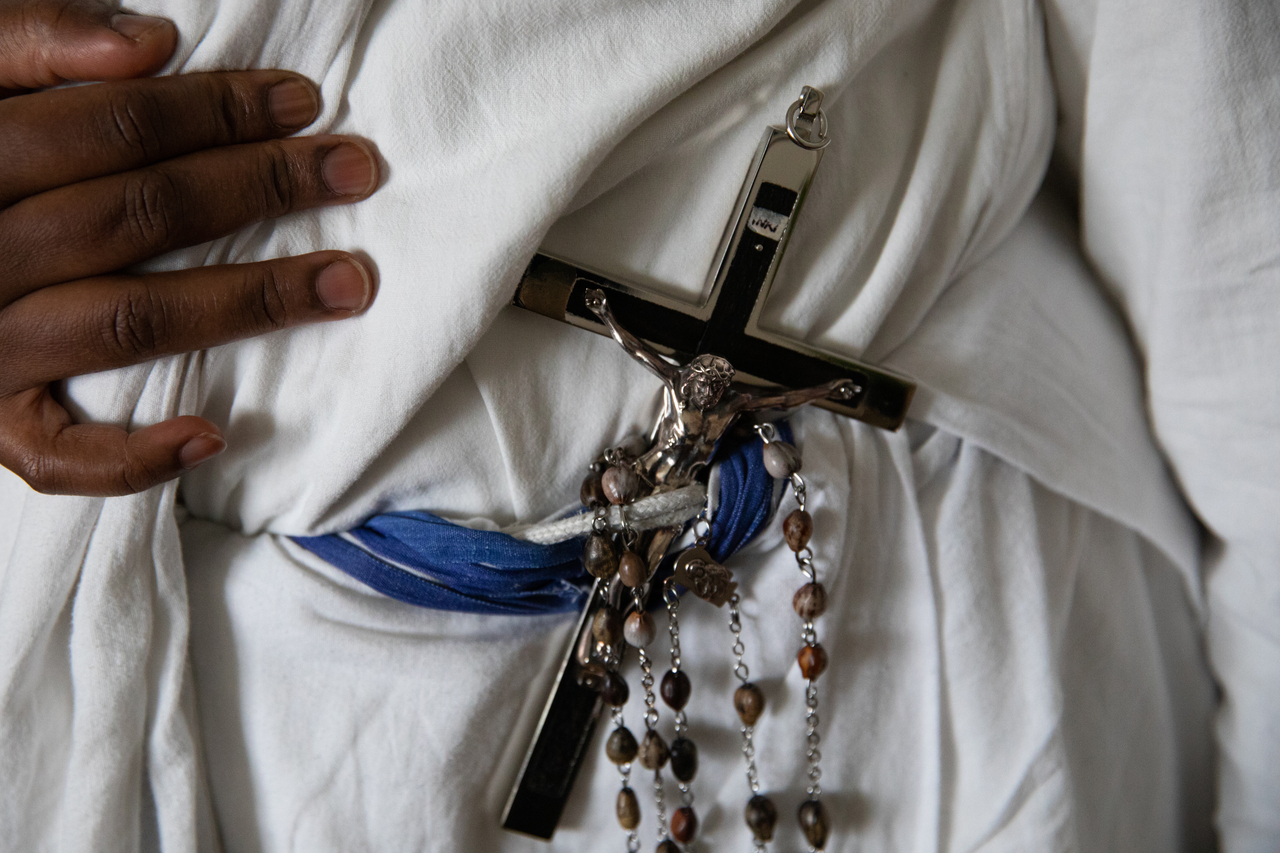 A cross adorns the waist. The nuns' clothes are replicas of the clothes of Mother Teresa, based on the attire of the poorest people in India. Photos: Sanna Krook
Sister Maria Lucy has served as a nun in Italy and the United States. Sister Nazareth used to live in the same Motherhouse community as Mother Teresa in Calcutta, India.
The nuns' outfit is a replica of Mother Teresa's attire which imitates the clothes of India's poorest people.
The neighbours help with the snow ploughing
The nuns' stay in Finland began in Helsinki in 1999.
"Because there were no nuns in northern Finland, we were assigned to Oulu," says Sister Maria Lucy.
The nuns pray for six hours a day.
"There is a place for Finns and Finland in our hearts when we pray. Apart from that, we usually think of the sick and the elderly in our prayers."
The nuns spend two hours a day visiting homes and families. They may also ring the doorbells of strangers and ask for a moment of conversation.
"Reactions vary, but as time passes, people become more open," Sister Maria Lucy says.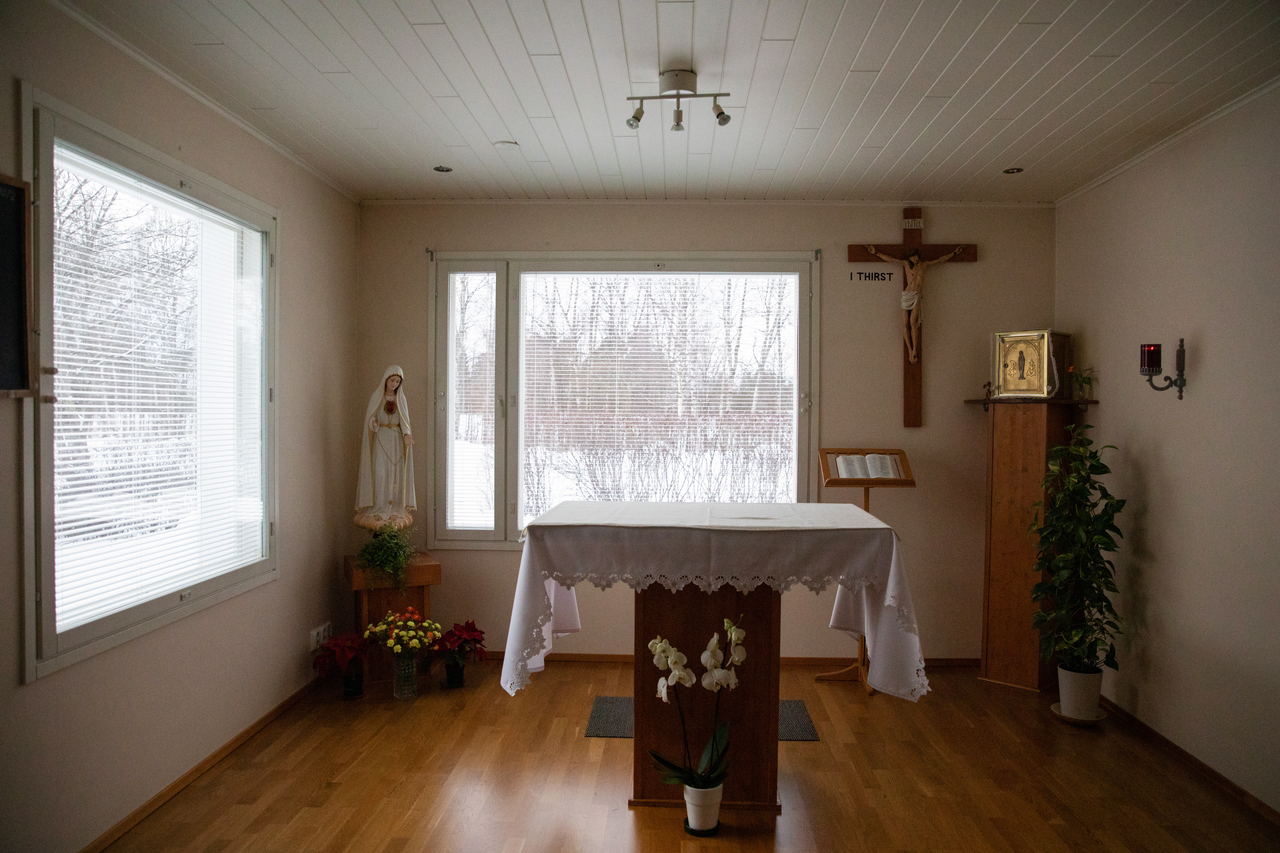 The windows of the nunnery chapel open to the urban nature of Oulu.
The days of the convent also include housework: cooking, gardening in the summer, and clearing the snow in the winter. The evening mass is the highlight of the day in the Catholic church. The nuns share their experiences of the past day and become refreshed at the dinner table.
The nuns praise the helpful nature of Finns. People in the neighbourhood have generously assisted them with snow ploughing this winter.
The Finns can listen
Living in different countries also means using and learning new languages for the nuns. Now it is time for the Finnish language. 
The nuns' language lessons take place in Kastelli and Toppila. On one occasion, the nuns got lost along the way, but helpful passers-by helped them forward.
"Finns are kind-hearted and profound. Nature means a lot to them," Sister Maria Lucy thinks.
In their current homestead, the four sisters are charmed by the simplicity of existence and living in general.
"There are a lot of families with children in Finland and Oulu. The way that Finns love their children gives us hope," say Sister Nazareth and Sister Maria Lucy.
Sister Nazareth adds that Finns have a special gift of listening to people.
See more pictures of the nunnery and the Catholic church in Oulu.