My Oulu: Lufthansa´s charity flight brought children to Oulu and northern Finland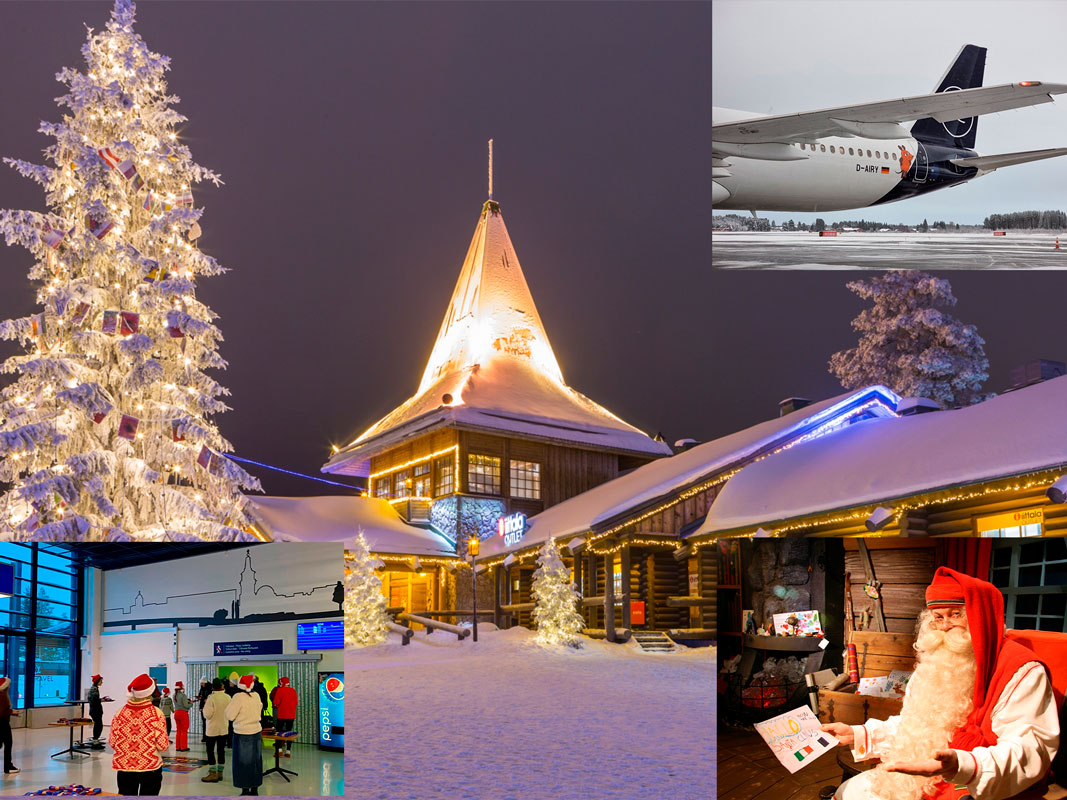 Photo: Lufthansa/Philipp Weber, Juuso Rönnholm, Mostphotos.
As a result, Lufthansa flew about 200 children along with their carers and guardians to Oulu and Rovaniemi to visit Santa Claus. They also experienced a winter wonderland like they have never seen before with fun activities and a special time together.
 The flight departed on 17 December from Frankfurt to Oulu, and from there on to Rovaniemi. The children experienced an exciting Christmas programme including an overnight stay and Christmas activities in Oulu.
 "Christmas is a time of kindness. It is a moment to look back and be thankful for what we have in our lives. We are aware that we are incredibly lucky to be able to fly people around the world but not everyone is lucky enough to experience it. Looking at the most vulnerable people in our society – kids without parents or with difficult family backgrounds – we wanted to put a smile on these tiny faces by connecting people and cultures with Santa Claus," says Patrick Borg Hedley, General Manager Sales, Finland & Baltic States, Deutsche Lufthansa AG.
Accessibility important for Oulu
BusinessOulu supported this great mission. BusinessOulu provided expert assistance and participated in the arrangements of the visit together with Visit Oulu.
 "Oulu is happy to be able to participate and support activities like this. We made it possible for the children to have a memorable trip to northern Finland, and at the same time it was possible for us to present the Oulu region as a destination," says Juha Ala-Mursula, director of BusinessOulu.
"Germans are a very important visitor group in the Oulu region and it is great that we were able to offer some Christmas spirit and a small taste of the region's memorable experiences in cooperation with Lufthansa", says Yrjötapio Kivisaari, CEO of Travel Marketing Oulu Ltd.
Accessibility is important for the Oulu region in many ways. Work to improve awareness of the area, its accessibility, and direct flight connections is done in cooperation with various local operators. International connections are important for the appeal of the Oulu region, the travel opportunities for the people of Oulu, the business environment, and the development of tourism in the region.