My Oulu: From Oulu to Mijas – Woolman's Pasi Vuorio works from Spain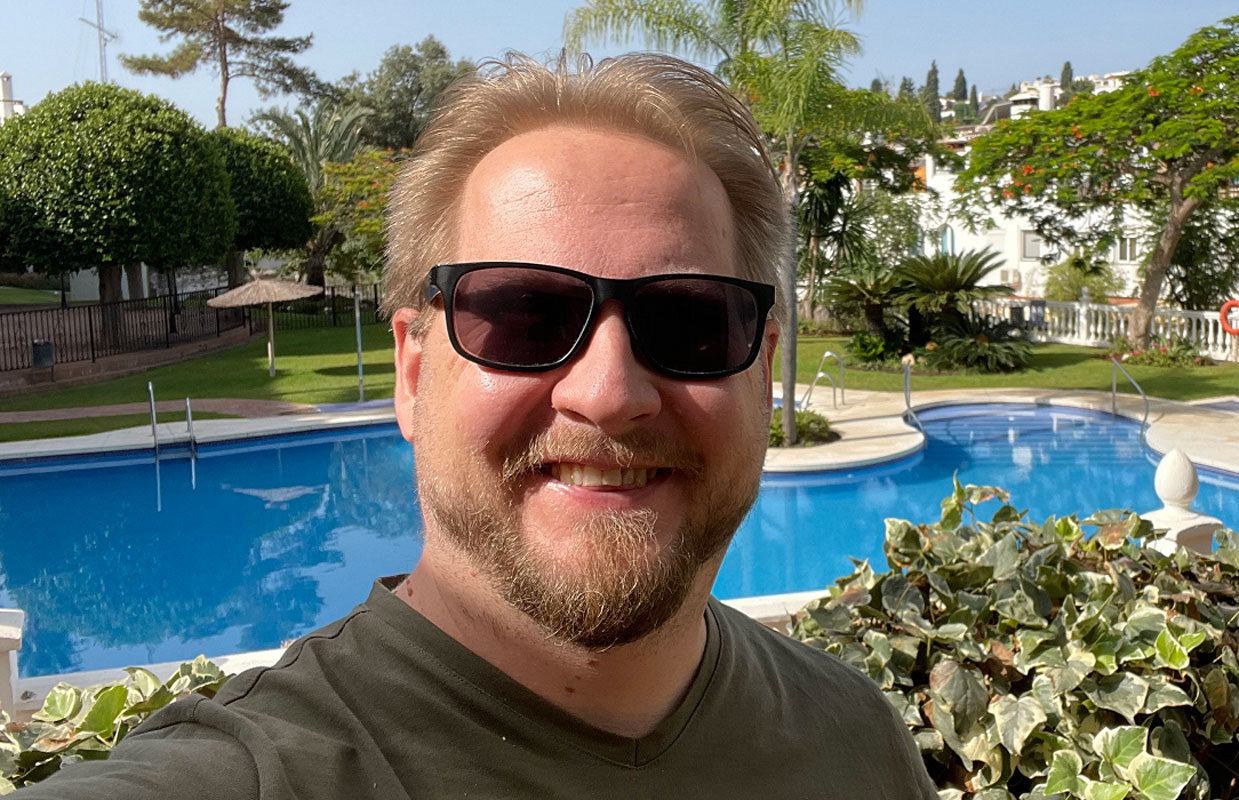 Pasi Vuorio, Head of Product Development, moved recently from Oulu to Andalusia. Pic: Pasi Vuorio
More recently, Pasi has been doing that work remotely in Spain, having moved to the coastal city of Mijas in Andalusia a couple of months ago. We were delighted to chat with him recently to get his views on all kinds of topics such as working from afar, the future of software development and the Oulu ICT ecosystem.
Let's start with your recent move. What made you decide to move to Spain?
"After the difficult and depressing pandemic years we wanted to seek a bigger change and new experiences for the whole family. Now that remote work has become a commodity, we saw no reason why we should delay our long-time dream. Of course, the climate played a big part in choosing the destination. Living abroad will give us unforgettable moments and a big advantage for our kids in today's world."
What have you encountered in your first couple of months abroad?
"I have been thrilled to see the interest and support from the community here. A bit like what I encountered in the Oulu startup scene 10-15 years ago. People really want to help and connect with you.
"Naturally there is always the communication gap with the locals when you can't yet master Spanish, which is one thing I would like to change in the next year. But overall, my life here is much more active and I enjoy it a lot!"
How do you view remote working in general and what do you see as its pros and cons?
"Despite moving here, I'm still a big advocate of face-to-face team work and offices. I miss it a lot. But my team is spread all over Finland and Europe, so I would be mainly working remotely even if I was still based in Oulu.
"I think the biggest advantage of remote work is that you are not tied to geographical boundaries in, for example, hiring new talents. A great programmer is as great in Kajaani or Mijas as they are in Oulu. The biggest con, as I see it, is the mental part. We humans are social species that require contact with others. Replacing this contact with digital methods is not that easy for everyone – like myself. I know many introverted coders that are thrilled, but I am still worried about the long-term impacts for limiting your territory to only your home. Mental illness diseases are already the biggest cause of sick leave and I don't see it going better without real human connections."
In terms of coding and software building, how would you describe the change that has taken place during your professional career?
"Interesting question. I would say the foundations in successful software development remain, but everything around it has changed. Success is still is built on good system thinking/design and people doing the work. All the new hypes and methodologies are just a thin decoration on the real understanding that we have been building for decades, and are not really anything new.
"The biggest change in my work has been the frameworks and libraries. Nowadays, we rarely implement anything totally from scratch. Seniority in software development today is about knowing the domain, existing building blocks and tools, and how to use them efficiently. In a sense this is a golden time for software architects, as we can do much of the work without touching code."
Many experts have commented that the usage of AI tools will play a more important role in the near future. Do you agree?
"Yes, I fully agree. And I expect there will be more "full stack" libraries instead of solving only partial and trivial problems like how to construct UI components. A bit like current SaaS tools, but more integrated to your own development/hosting environment."
The engineering foundation that Oulu has built during the 90s and 2000s in engineering is awesome. I would definitely like to see the continuation of this legacy.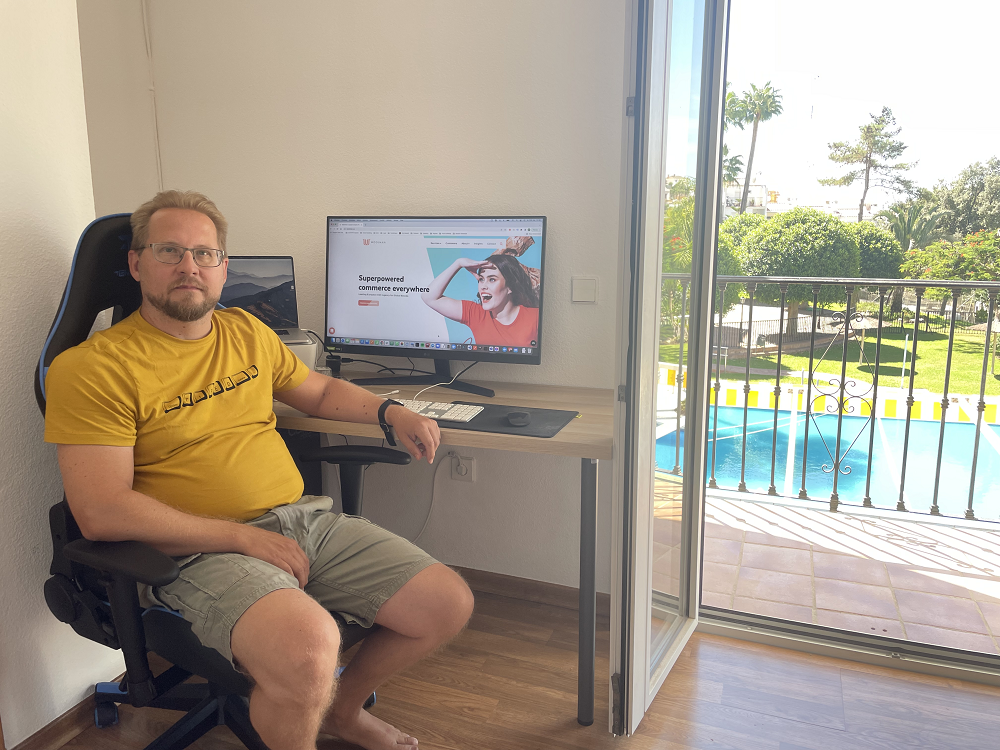 In regards to software development on a general level, what do you think the future holds for this kind of work?
"I think we should strive for simpler and easier work, yet we have still seen the rise of totally new and complex front end libraries. It is now rare for one person to master both back end and front end development, which has decreased productivity of development work. Without good libraries we would have gone backwards. I think this is due to the fact that industry is led by large enterprises who have different resources and problems than the rest of us 99%."
"I believe that at some point we will again see the rise of more productive development environments and frameworks, maybe driven by artificial intelligence and machine learning. And when that happens, it might be that instead of having problems getting a new workforce, we instead might see many then-legacy developers unemployed."
What is your view of Oulu's ICT sector and its development?
"The engineering foundation that Oulu built during the 1990s and 2000s in engineering is awesome. Not only Nokia, but also other tech pioneers like Polar and telecom companies. We have people who are asked to invent solutions to big problems instead of just simple outsourcing. I would definitely like to see the continuation of this legacy. 
"We need more product companies and startups who can build something unique, like Oura nowadays. Only then can we compete to get the best brains in the industry here."
What wise words of wisdom do you have for Oulu ICT companies?
"Raise your ambition level – aim for the stars and land on the moon!"
Finally, what are your plans for the future?
"I will be back in Oulu next summer, at least temporarily. We have not made big plans and commitments yet for the future here. It might be that if the whole family likes it here we will stay for a few more years. But after the hottest summer ever in Spain, I am sure we'd rather spend the summers back home at Oulu!
"After living in Oulu for 47 years, I don't think I will ever leave it for good – that is our home still."