My Oulu: The Lumo Light Festival is already planning for 2023: Lumo joins forces with 18 european cities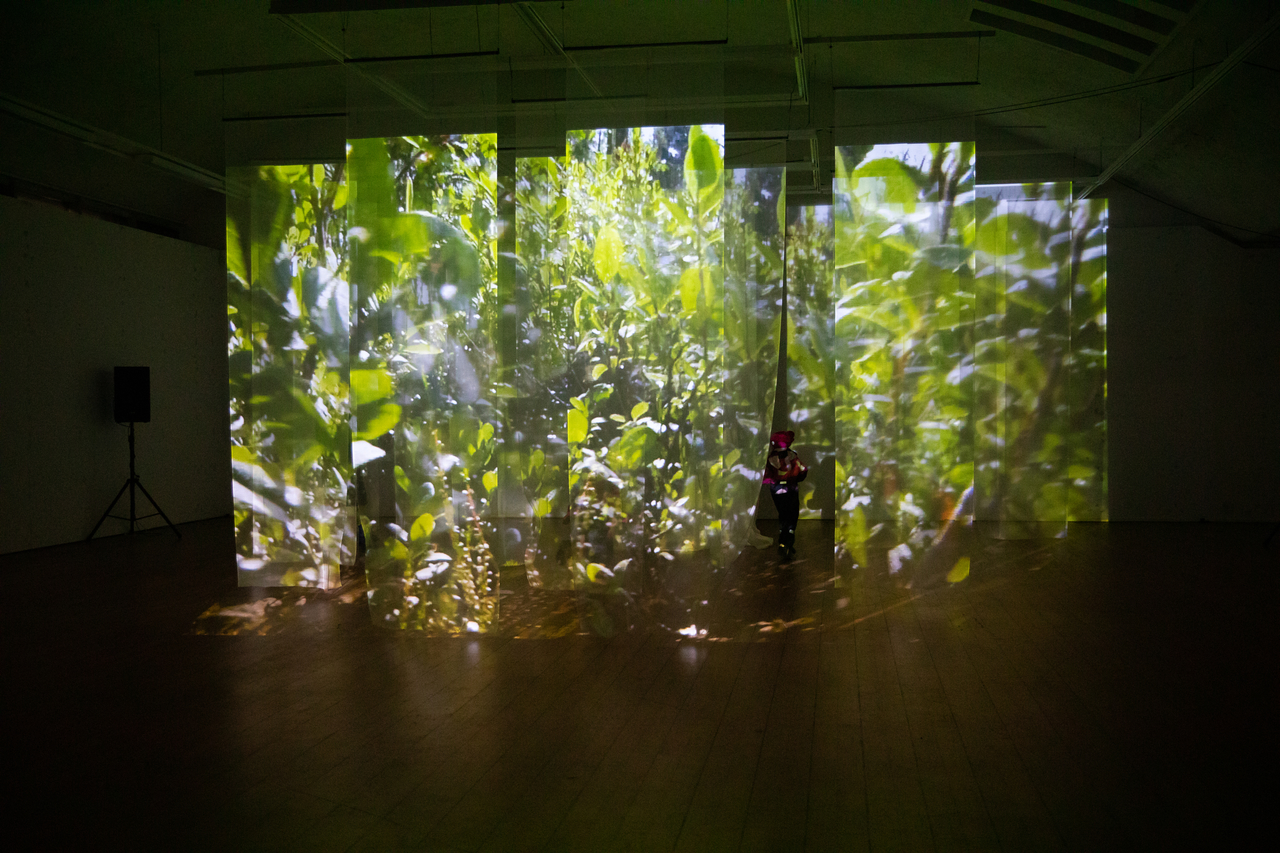 Ulysses: A European Odyssey -project will help Lumo Light Festival to commission a new artwork for 2023 event, but project has more to offer. Picture: Sanna Krook
June 16th is an anniversary for all fans of James Joyce's novel Ulysses, as Bloomsday is celebrated in the author's hometown, Dublin, and around the world. For the same reason, it is appropriate that the ULYSSES: A European Odyssey project, based on Joyce's Ulysses novel, is launched on the same day. 
ULYSSES: A European Odyssey project is inspired by the novel's status as one of the seminal landmarks in European culture. The project's transnational scope will be multi-disciplinary and consist of 14 city events animating the democratic public spaces of a modern city in 'all walks of life', plus 18 civic cross-sectoral Arts & Society symposia to be held in each city, 30 artist exchange residencies and 18 literary commissions for a new EUROPE-ULYSSES book to be published in 2024
Although the connection between the city of Oulu and Odysseus is not obvious, in addition to concrete money, the European cooperation project will be of great benefit to the Lumo Light festival.
"For the Lumo Light Festival this is a great opportunity to become a partner in ULYSSES-project. We will be able to commission significant artwork for Lumo in 2023, that would not be possible without Creative Europe's funding. But it is even more vital for us to become a member of such an extensive international cooperation network, "says Jarkko Halunen, City of Oulu's Event and Marketing Manager.
Various partners with a common goal
The project will unfold in each of the 18 cities in the chronological order of the novel's 18 episodes, opening in Athens late September 2022, immediately followed by Budapest, Marseille, Trieste and Vilnius in autumn 2022. In 2023 initiatives will take place in Paris, Berlin, Copenhagen, San Sebastian, Cluj, Istanbul, Zurich, Groningen, Eleusis and Oulu. The project will complete its journey in June 2024 in Lisbon, Dublin and Derry-Londonderry.
The 18-city consortium of partners comprise a range of established and emerging organisations including three museums, three theatre organisations, a civic environmental project, an illumination light festival, two cultural and tourism government authorities, a photography festival and independent artists and curators in the visual and performing arts and film. The lead partner for the project is Stichting Brave New World Producties in the Netherlands alongside the lead artistic partner Arts Over Borders in Ireland.
Significant funding
EU funding from the Creative Europe program for ULYSSES is 1,7 million euros. Oulu's share of the EU funding will be around 90,000 euros.
"By participating in the project, we can also practice how Creative Europe funding works. The experience will help us to make increasing use of project funding such as Creative Europe in the future. Maybe as we go towards the Capital of Culture year, we could be applying for similar funding ourselves, "Halunen reflects.
ULYSSES: A European Odyssey project just received Creative Europe's funding and the kickoff of the project is set to Bloomsday, 16th of June. Before the 2023 Lumo Light Festival takes place, there is still plenty of time to plan what kind of artwork will be commissioned and where to place it during the festival. Of course, Halunen already has a few thoughts in his mind, but so far he is still silent about the working plans. In addition, project has more to offer than piece of artwork for Lumo.
"City of Oulu is of course also involved in all project activities. Two artists from Oulu will be selected for residency in one of the project's partner cities. An Oulu-based author will be participating in writing a new version of Europe-Ulysses. How the artists will be selected from Oulu is still to be decided, we will certainly also think about it with the project partners, "Halunen points out.
So those who are hungry for culture do not have to wait for the Capital of Culture year. The City of Oulu's cultural offering is already bubbling promisingly before the culture's jackpot in 2026.