My Oulu: The Oulu Symphony Orchestra takes up Jaakko Kuusisto's symphony in the autumn season conducted by Osmo Vänskä – the work will premiere in Minneapolis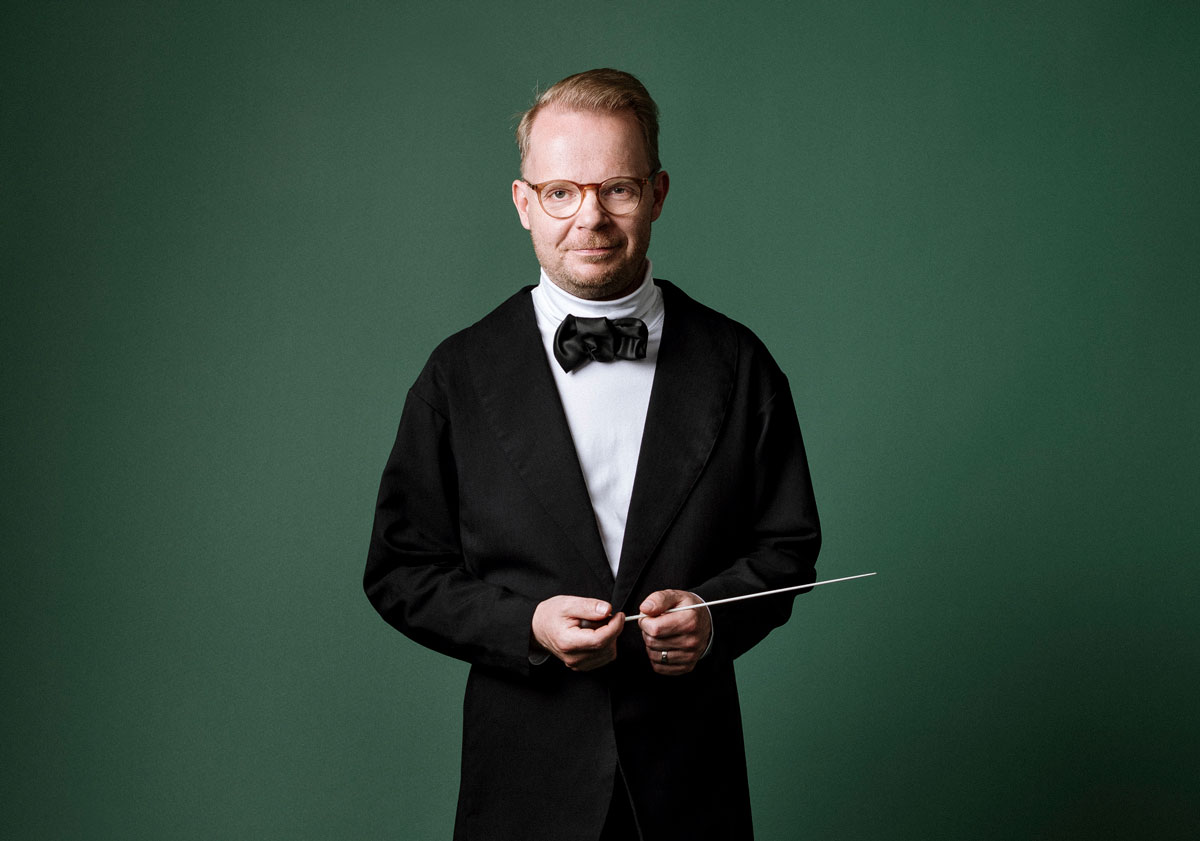 Jaakko Kuusisto, who passed away in February, dedicated his symphony to his wife, Maija Kuusisto and to his friend, conductor Osmo Vänskä. Photo: Jussi Snicker
Maija Kuusisto, General Manager of the Oulu Symphony Orchestra, is happy that the symphony composed by his recently late spouse, the composer, violinist, and conductor Jaakko Kuusisto (1974–2022) will premiere with the Minnesota Orchestra conducted by Osmo Vänskä.  
"Osmo Vänskä, who is artistic director of the Minnesota Orchestra, commissioned a symphony for Jaakko to compose and his orchestra to play. Jaakko had composed many different works, but not yet a symphony, and of course he was eager to create one. Osmo and Jaakko knew one another from their days with the Lahti Symphony Orchestra, they were good friends and had collaborated a great deal, so the symphony commission was a natural continuation of that. Jaakko started work on the Symphony Op. 39 in the fall of 2019," says Kuusisto on the origins of the work.  
"Jaakko was a violinist, a conductor, and a composer, he worked with music in many diverse ways. Thus, his composing proceeded in stages, and he would compose new material whenever his other work permitted," says Kuusisto.  
Composed with the support of Oulu 
Composing a symphony is a significant undertaking that requires time and money. Oftentimes, several orchestras will combine to commission a large work, and composers may apply for grants to ensure sufficient resources to carry out their work. Once a work is done and being performed, royalties will be paid to the composer. However, the composer often needs to make a significant effort before seeing any revenue from their effort.  
"When the pandemic begun, Jaakko, like all other performing artists, found his calendar totally empty. With no performances to look forward to, there was time to work on the composition, and fortunately, the City of Oulu's Valistustalo Fund begun to accept applications at the same time. Jaakko applied for the Fund's grant and received it, and that allowed him to concentrate on composition in the spring of 2020. Without that grant, I believe it would have been impossible to do the composing work he did," says Kuusisto.  
The City of Oulu's Valistustalo Fund is a significant contributor to enabling artists to work professionally in Oulu.  
"It's great to see your hometown able and willing support the work of professional artists. Thanks to this funding, very high-quality work is getting made – a composition, in this case – and those works are seen all over the world, bringing attention and credit to Oulu and the skills we have here," says Kuusisto.  
Help with finishing the work 
Unfortunately, the composition of the symphony was still incomplete at the beginning of this year, when the composer Kuusisto passed away after a long illness. Maija Kuusisto asked her husband's brother, the violinist Pekka Kuusisto, to help with finishing the work by the premiere, planned for June 2nd.  
"Jaakko always makes his first draft by hand as he sits at his piano and composes. Fortunately, in this case he had had time to write down a score sheet of everything he had completed. Pekka had that material to work with as he set about finishing the symphony," says Kuusisto. 
Pekka Kuusisto was also aided in his work by Jaakko Kuusisto's long-time collaborator Jari Eskola, who engineered the score of the finished symphony.  
"Jari Eskola finished up the score for Pekka's share of the work. Jari has also worked on parts for various works by Jaakko for many years, so he was naturally a significant help in getting the symphony finished," says a thankful Kuusisto.  
Premiere in the United States 
The Symphony Op. 39 will premiere on the 2nd of June, performed by the Minnesota Orchestra and conducted by Osmo Vänskä, Chief Conductor and Artistic Director of that orchestra since 2003. Vänskä's term with the Minnesota Orchestra will come to an end this year. 
"It's wonderful to be able to premiere this work in such a setting! Jaakko's symphonic premiere is also the concert in which Osmo Vänskä will be officially named Conductor Laureate of the Minnesota Orchestra," says Kuusisto. 
Kuusisto will be going to Minneapolis herself to hear the premiere in the company of Pekka Kuusisto and Jari Eskola. 
"The work and its world are of course well-known to me, I've heard it worked on at home for several years, but I have not yet heard the complete work in one sitting. It will definitely be a once in a lifetime experience. Osmo has been with his orchestra for a long time, and it's amazing to be able to honour Jaakko's life's work on the same occasion. I'm sure this will be a great experience for all of us – Pekka, Jari, and myself," says Kuusisto. 
The concert can be viewed in Oulu as well, because the Minnesota Orchestra makes a live stream of the concert available for purchase on their website. Due to the time difference, the Finnish viewer must be up early, as the concert goes live on Saturday 4 June at 4 am.  
Oulu inhabitants will get to enjoy the symphony in person as well, as Jaakko Kuusisto's symphony will be part of the Oulu Symphony Orchestra's programme for the autumn season. That makes the orchestra's General Manager particularly proud.  
"The Finnish premiere will be in Oulu on 3rd of November. I am grateful to Osmo for promising to conduct the symphony with our orchestra as well. It will be an honour to host a conductor of his calibre in Oulu," says Kuusisto.  
The work will also be performed at the Helsinki Music Centre in the future. 
Preparation for a memorial fund is underway 
Other than through his musical works, the late musical multi-talent will live on through a memorial fund that bears his name.  
"It was very important for Jaakko to ensure good access to high-quality art throughout the country. We did not really discuss the idea of starting a fund in his name after his passing, but it was clear to me it should be done as soon as he was gone. Our home looked like a florist's – and I thought, the money that went into these flowers could better be invested in Finnish art," says Kuusisto. 
According to those closest to him, Jaakko Kuusisto felt Finnish society strongly supported him in his artistic work. A memorial fund that will in future make artist grants available will be set up in Kuusisto's name under the auspices of the Finnish Cultural Foundation.  
"The fund is not yet officially open, but we hope to put together the necessary capital by the autumn. The memorial fund in Jaakko Kuusisto's name will naturally be focused on the musical arts," says Kuusisto. 
The full programme for Oulu Symphony Orchestra's autumn season is out and can be found from their website.   
You can buy a viewing pass for the Minnesota Orchestra concert through this link.  
Lue myös