My Oulu: Oulu Pride has enhanced equality for 25 years already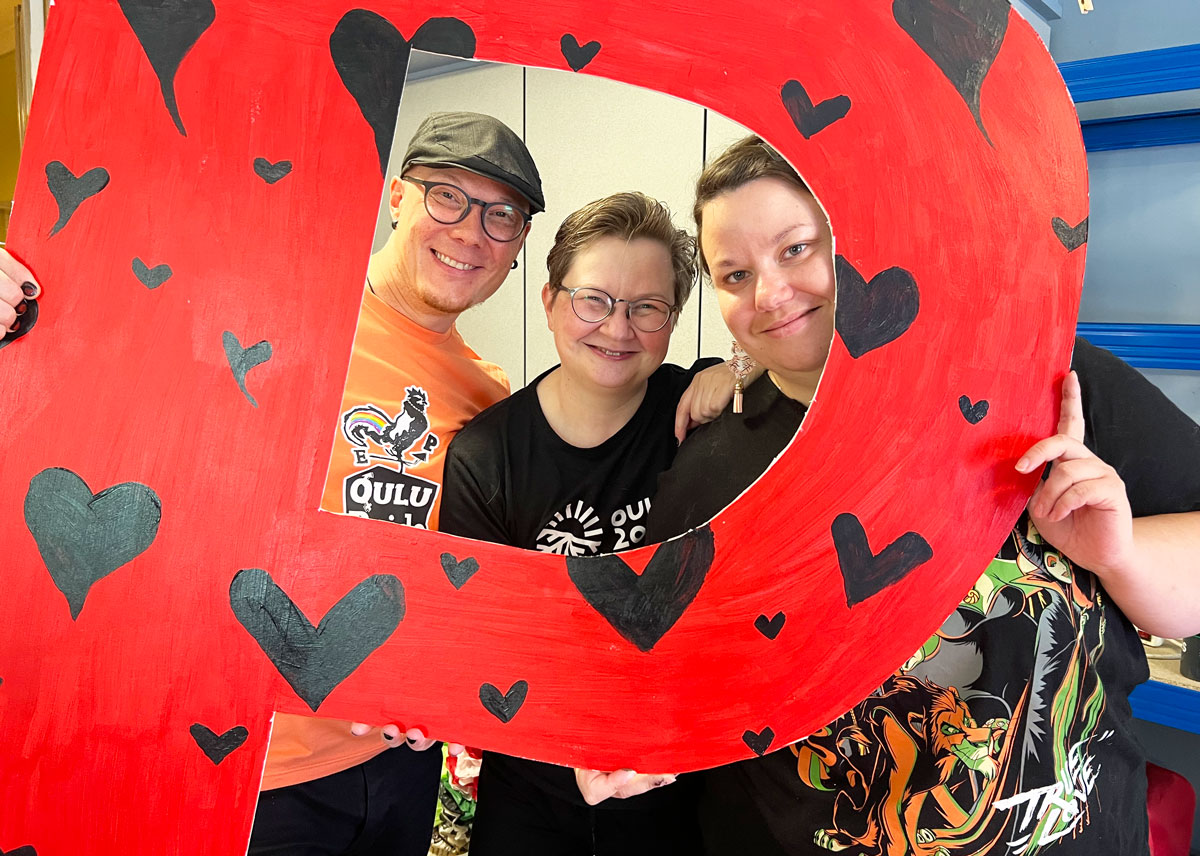 P as in Pride is a matter of pride for Oula Kuokkanen (left), Martu Väisänen, and Reeta Sotaniemi. Pictures: Anne Laurila
For Oulu Pride producer Martu Väisänen, the first week of August has become a dear, but work-filled time when counting working hours doesn't pay off. Over the 25 years of its history, Oulu Pride has grown as an event, which entails a variety of tasks for the event producer and the numerous volunteers, who are responsible for putting together the selection of events.
"I mean it is outright mad sometimes  ̶  and mad fun! I get to work with lovely people for a cause that is personally significant. The workload is enormous, but I do it out of a love for human rights", assures Väisänen.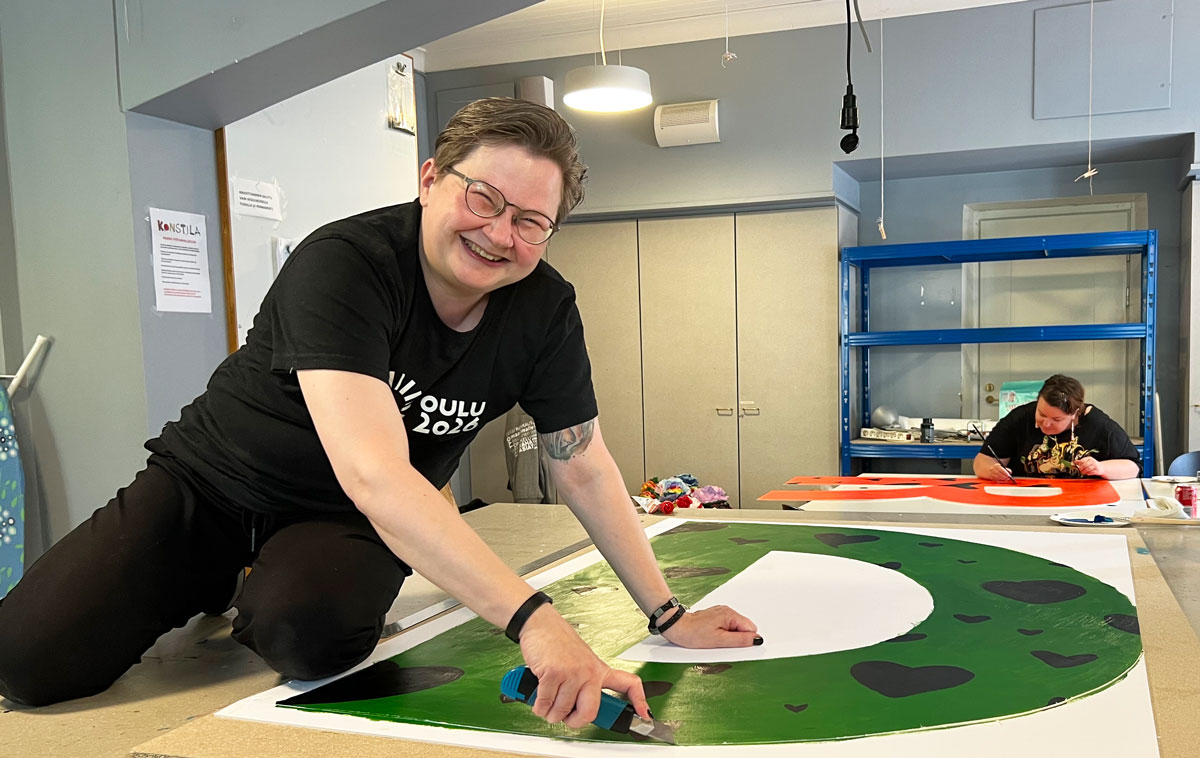 Despite the fact that the job of a producer involves constantly putting out fires, Väisänen is pretty sure that planning for next year's event will already commence during the coming week.
"I haven't promised anything yet, but I believe I will be the event producer again next year. I have, of course, gained a number of networks over the years, which makes setting up the event easy – and I always get the feeling after Pride, that this thing could be done even better next year", chuckles Väisänen.
The Largest Pride in the North
Oulu Pride is put together by less than ten active members and nearly 60 volunteers. There is no exact comparison, but Väisänen believes that Oulu Pride is one of the largest LGBTI events after Helsinki Pride. Last week's Oulu Pride was at the very least the largest ever held in Oulu.
"In each city the Pride events are organized based on the circumstances in the region. The producers maintain a loose network, but there isn't any intensive contact or peer support – a lot depends also on how many active volunteers there are in the region. Oulu Pride is, in other words, very much fashioned after my and our team's style. This year's pride is the biggest one held in Oulu so far", Väisänen notes.
A feature of Oulu Pride is the free events and plentiful number of programs aimed at young people.
"My principle is that the majority of the Oulu Pride events should be free, in order to ensure that the threshold to participating is as low as possible. Pride events abroad are big and spectacular, but also very commercial. In Stockholm one has to pay to enter the Pride park, and I don't want it to be like that in Oulu", Väisänen reflects.
Values are not commercial goods
Oulu Pride is made possible by a number of sponsors and partners, but while negotiating partnerships Oulu Pride also makes sure that each partner actually follows the principles of equality and equity in their own business.
"Being a partner of Pride also brings responsibility. It's not enough for a company to profess support for equality for one week and then mistreat minorities otherwise. There are companies and agents with whom we will not work with, because the company's values and ways of operating do not enhance equality in our eyes", Väisänen points out.
The City of Oulu is one of Oulu Pride's most long-time partners, and this year also there was a diverse selection of programs related to Pride week at the library, theatre, and the Cultural Centre Valve. The event was also visible in Valkea shopping mall.
"Arina and Kauppakeskus Valkea joined us for Oulu Pride this year, of which we are glad. We have received feedback that Pride could be more visible around the city center, and Valkea is definitely the sort of public space where Pride should be seen and heard", Väisänen rejoices.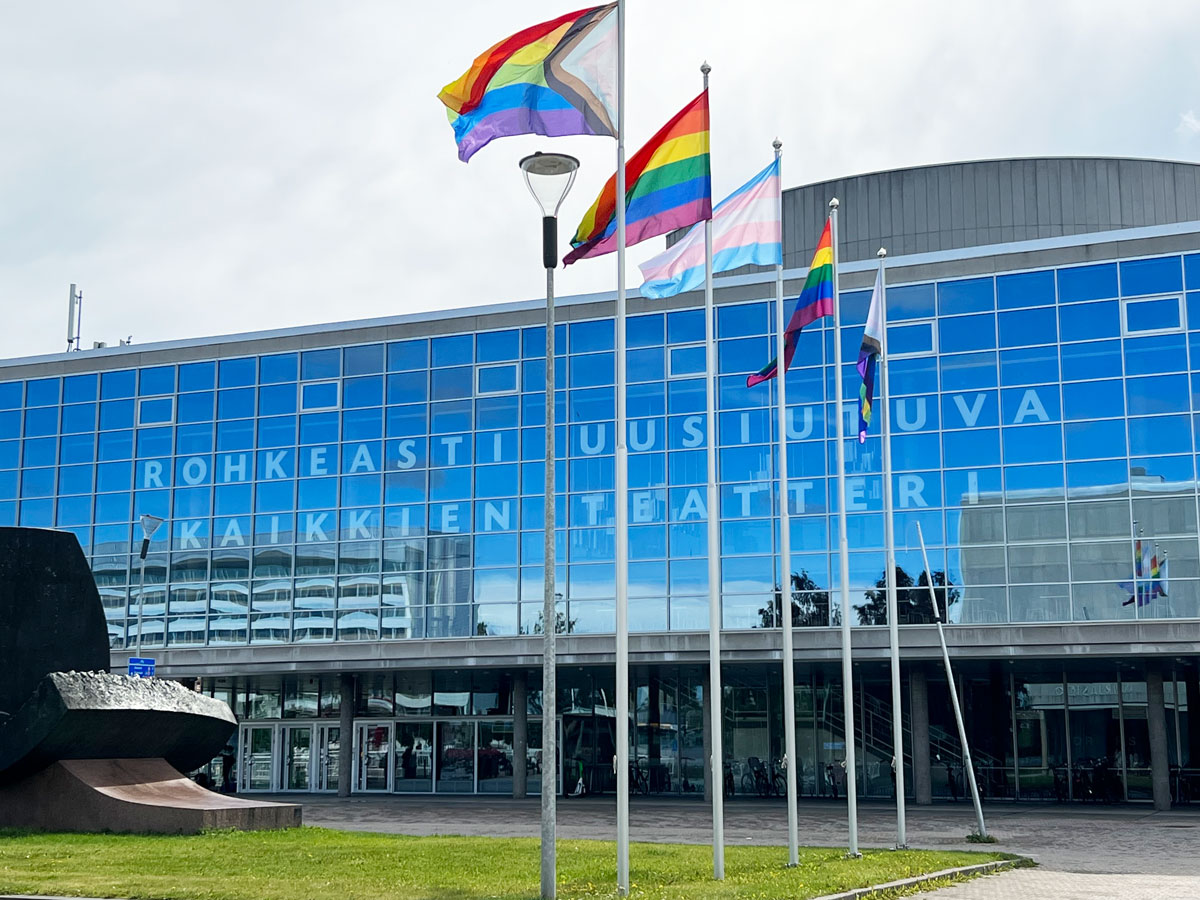 Attitudes are changed one step at a time
On the whole Väisänen is satisfied with how the general attitudes in Oulu have become more equal and egalitarian over the past 25 years, although there is still work to be done.
"Change in attitudes happens through legislation. When laws are changed, people's attitudes follow. For instance the portrayal of homosexuality in the media changed when the law forbidding the public promotion of homosexuality was repealed in 1999 – until then the portrayal of homosexuality in movies and tv-series was punishable", Väisänen reminds us.
There are still dissenting voices against Oulu Pride to be found in Oulu, however; for in June a council initiative was submitted, according to which the City of Oulu should withdraw from partnership with the local Pride event for sexual and gender minorities. Väisänen smiles wryly at the initiative.
"I would like to meet everyone who signed the council initiative and discuss with them, what exactly about Oulu Pride makes them scared. Pride is not a threat to traditional family values. We all as people have the same basic needs: we want to be seen, we want to feel safe, we want to love and be loved. Pride does not take away anything from anyone, on the contrary", Väisänen notes.
The Mayor of Oulu Päivi Laajala confirms that the city is committed to promoting equality.
"Everyone can and may be themselves in Oulu without feeling threatened. We are all equal. The City of Oulu is committed to the promotion of equality and equity by setting goals for services and activities in each sector according to a plan ratified by the municipal government" Laajala notes.